Recently, the new product "Heated Wire Breathing Circuit" independently developed by Shaoxing Reborn medical device Co., Ltd. was officially launched. The main purpose of the new product is to match with breathing air supply equipment to convey the breathing gas or mixtures to the patients.Meanwhile, the transported gas is heated. The circuit is equipped with heating wire system.To Minimize condensation water formation, reduce nursing workload and ensure optimal humidification of the patient's airway, reducing the risk of infection.

At present, once launched, the product has won unanimous praise from our new and old customers, especially in the Korean market. The performance of this Heated Wire Breathing Circuit mainly has eight points, which are as below:
1. Appearance should be smooth and clean, there should be no flash, stains, impurities, suction, crack and other phenomena.
2. Circuit air leakage is not greater than 50ml/min @6kpa.
3. The total resistance of the heated wire should be 16±2 ohms.
4. The Airflow Resistance of breathing circuit is not greater than 0.2kpa @60L/min.
5. Compliance is not greater than 10ml/kpa*m @60cmH20.
6. The connector of the circuit can bear no less than 45N static tension.
7. The cytotoxicity reaction of the product is no more than grade 1, no stimulation of oral mucosa, no skin sensitization.
8. The product conforms to ICE 60601-1-2 Standard.
The Heated Wire Breathing Circuit is a product launched by Reborn Medical after countless polishing experiences. So far, after repeated clinical trial and feedback, the market feedback is good, and the medical staff and patients have received consistent praise. Compared with other common circuits, the Heated Wire Circuit is more convenient for medical care to use and observe the patient's situation, and has better compliance.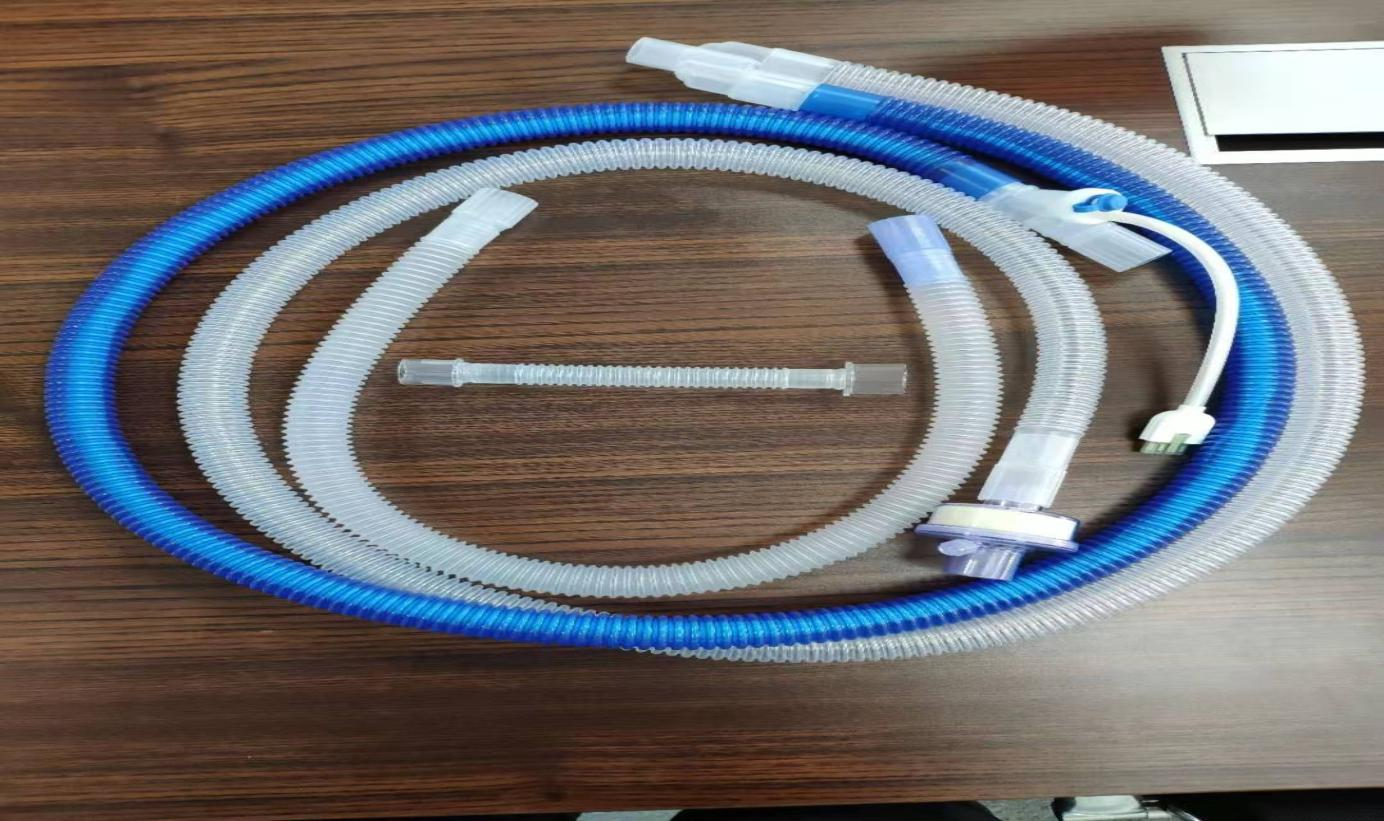 At the 86th CMEF China International Medical Device Expo, we also demonstrated this new product to our customers, and discussed the use method and matters needing attention of the circuit with them. All customers enthusiastically expressed their desire to promote and develop this new product. We are very happy that this product can be loved by everyone. In the future, Reborn Medical will continue to uphold the core concept of"Quality Assurance, Customer Satisfaction, Life First". Continue to develop and research more new medical products to contribute to the development of the world's medical industry.
---
Post time: Mar-03-2022