From April 7th to 10th, the 86th CMEF China International Medical Devices Expo will be held in Shanghai National Convention and Exhibition Center.Reborn Medical brought four series of anesthesia products to the exhibition, including disposable breathing circuit, disposable breathing filter, disposable closed suction catheter, disposable anesthesia mask.These products are mainly used in mechanical ventilation, respiratory therapy and vital monitoring.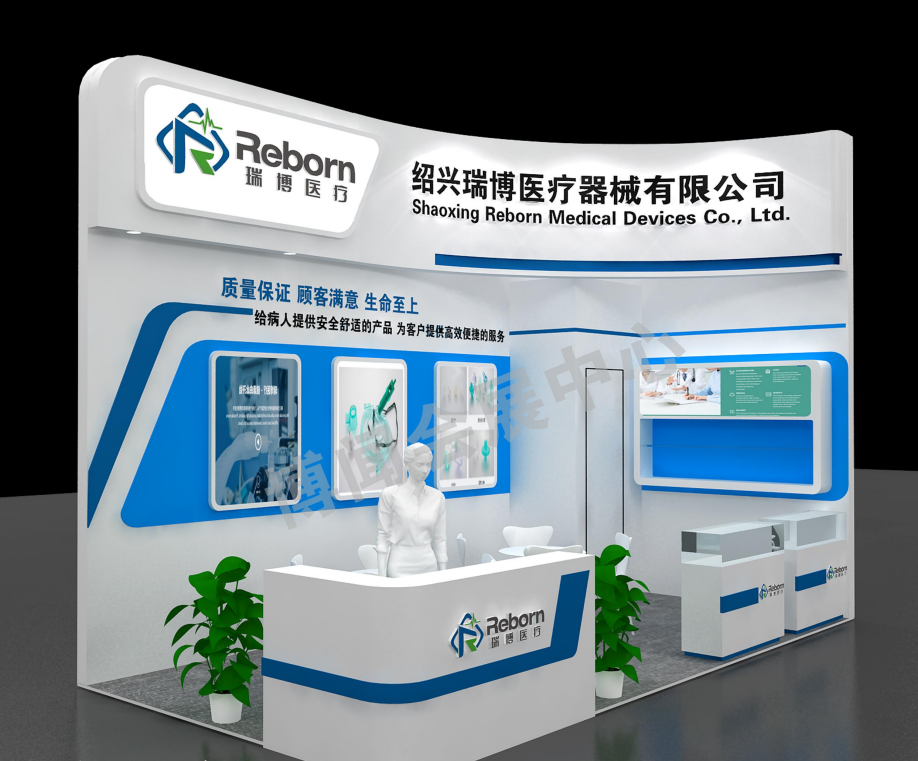 This is the second time for our company to participate in CMEF Shanghai Exhibition, we are fully prepared, and we are looking forward to business negotiations with our new and old customers. This exhibition, we hope to be able to find the more business partners, is also looking forward to be able to find like-minded friends, of course, this exhibition has an important goal, because recently we have got the Registration Certificate For Medical Device, so we hope that through this exhibition, we can looking for domestic distributors to start our business, we are full of expectation for that.

The leaders of our company have always attached great importance to the exhibition work, and organized to participate in many domestic and foreign medical exhibitions. We will adhere to the core concept of "Quality Assurance, Customer Satisfaction, and Life First" to this exhibition, and strive to win the unanimous praise of the majority of exhibitors, so as to further enhance the brand awareness and reputation of "Reborn Medical". All the staff of the company will make persistent efforts to work together and make unremitting efforts to promote the company's brand image. We believe that the development of the company will reach a higher level.
In the future, we will continue to attend foreign medical device exhibitions, welcome new and old customers to attend our company's exhibitions, and our company will continue to uphold the core concept of "Quality Assurance, Customer Satisfaction, and Life First" . Continue to develop and research more new medical products to contribute to the development of the world's medical industry.
---
Post time: Mar-03-2022