Disposable Smoothbore Anesthesia Circuit
Product Detail
Product Tags
1) For anesthesia surgery
2) Aid in heat and moisture retention ,speeding patient recovery time
3) Can be add tube, filter, breathing bag, connector as per customer requirement
* Regular Connector Size (15mm, 22mm)
* Any Length For Tube Is Available
* CE, ISO certification
* Medical PVC Material
This device is used with anesthetic apparatus and ventilators as an air link to send anesthetic gases, oxygen and other medical gases into the body of a patient. Especially apply to the patients who has a great demand for flash gas flow(FGF),such as children, one-lung ventilation(OLV) patients
Product Name

High Quality Disposable Smoothbore Circuit 

Material

PVC

Type

Adult, Pediatric and Neonatal

Length

0.8m, 1m, 1.2m, 1.5m, 1.6m, 1.8m, 2.4m, 3m, etc

Packing Methods: 

Paper Plastic Pouch/PC; PE pouch/PC

Outer Package:

59x45x42cm for CTN Size




20pcs/CTN for Adult, 25pcs/CTN for Pediatric

Brand:

Reborn or OEM as per customers' request

Sterilization:

Ethylene Oxide Sterilization

Delivery Time:

20 days or depends on specific case

Certification:

ISO, CE

HS Code:

90183900000
1.The product is suitable for breathing circuits,including Y connector, Water Trap, disposable breathing Circuit-Corrugated, BVF, Humidification Chambers
2.Swivel elbow and sputum suction hole with cap make this product more flexible and convenient to use, and provide good comfort during sputum suction.
3.Humidification Chambers is designed for automatic water supply to ensure that it is maintained at a low water level while generating high-performance water vapor.
4.The high-performance BVF is used to isolate bacteria and viruses during long-term anesthesia or respiratory remission, and the effect can reach 99.999%.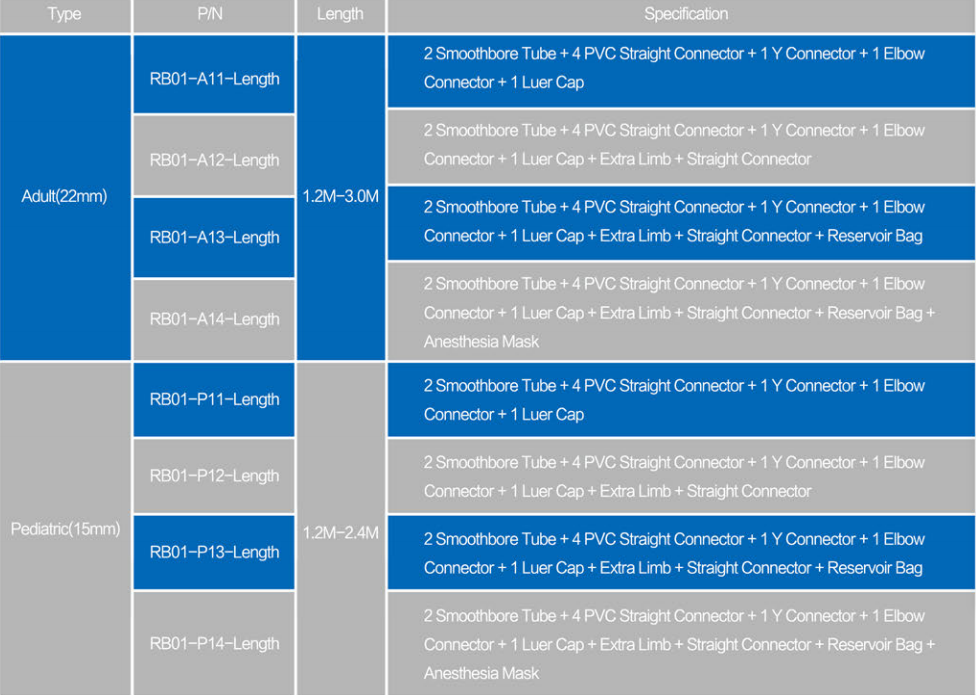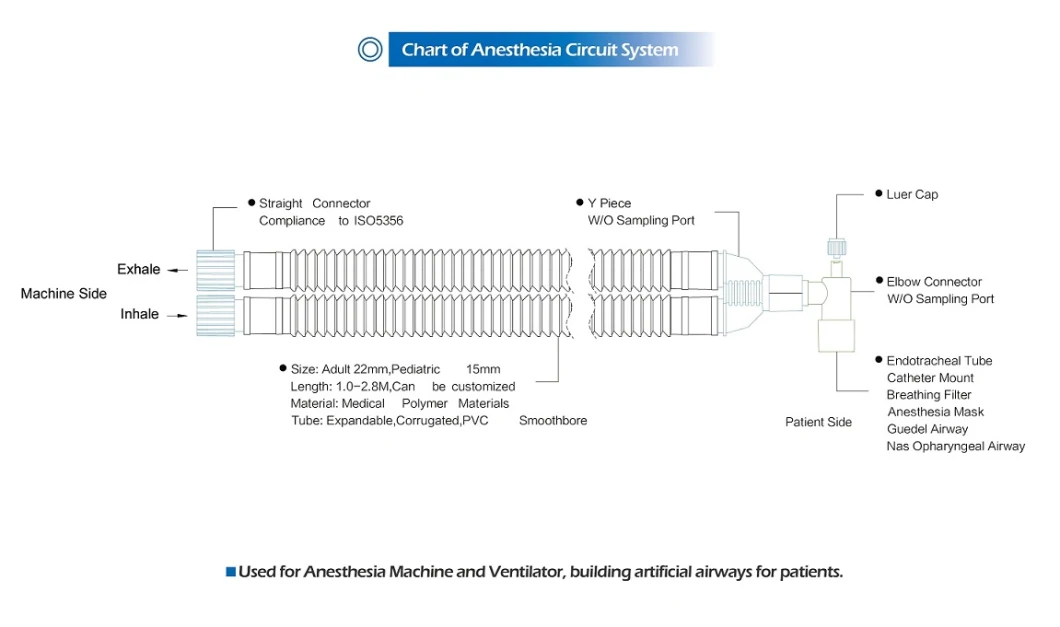 It is used to connect anesthesia machines, ventilators, humidifiers and nebulizers to establish a breathing connection channel for patients. 
---
---
Write your message here and send it to us